Due to high fire risks, the Junas stonemason festival is cancelled.
Only the stonemason training session is maintained and will take place in the "salle polyvalente".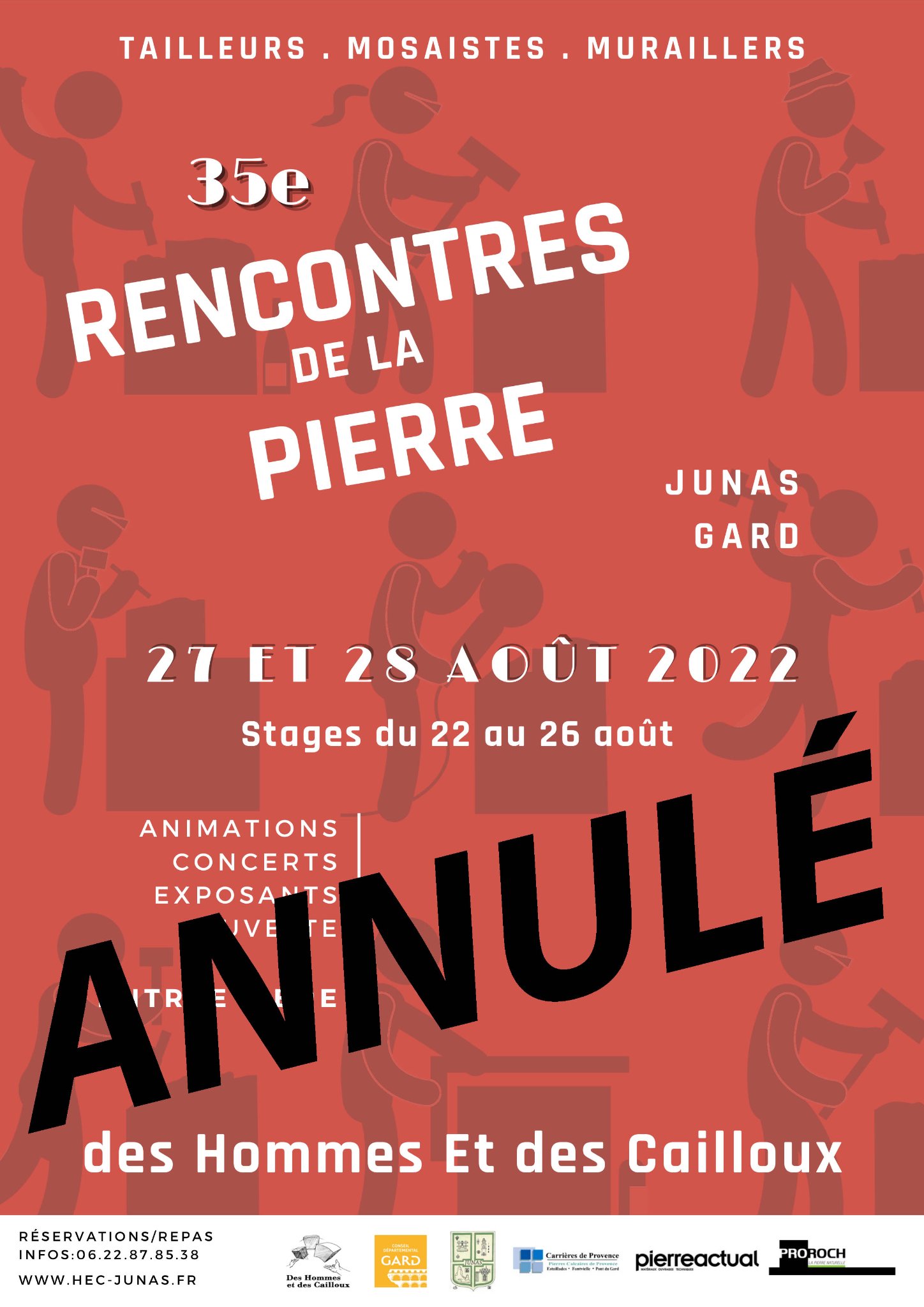 The "Rencontres de la Pierre" festival is organized every summer in the old quarries of Junas.The meetings are preceded by a week of internship specialization on a different technical issue every year.
the large kitchen ...
And music! ...
The weekend is punctuated by concerts and shows, also organized by volunteers from the association H & C.
The food is carefully prepared by great volunteers chefs, thus enabling the hundred participants to benefit from quality meals during the three days of the festival.
Click on the poster to go to the registration page.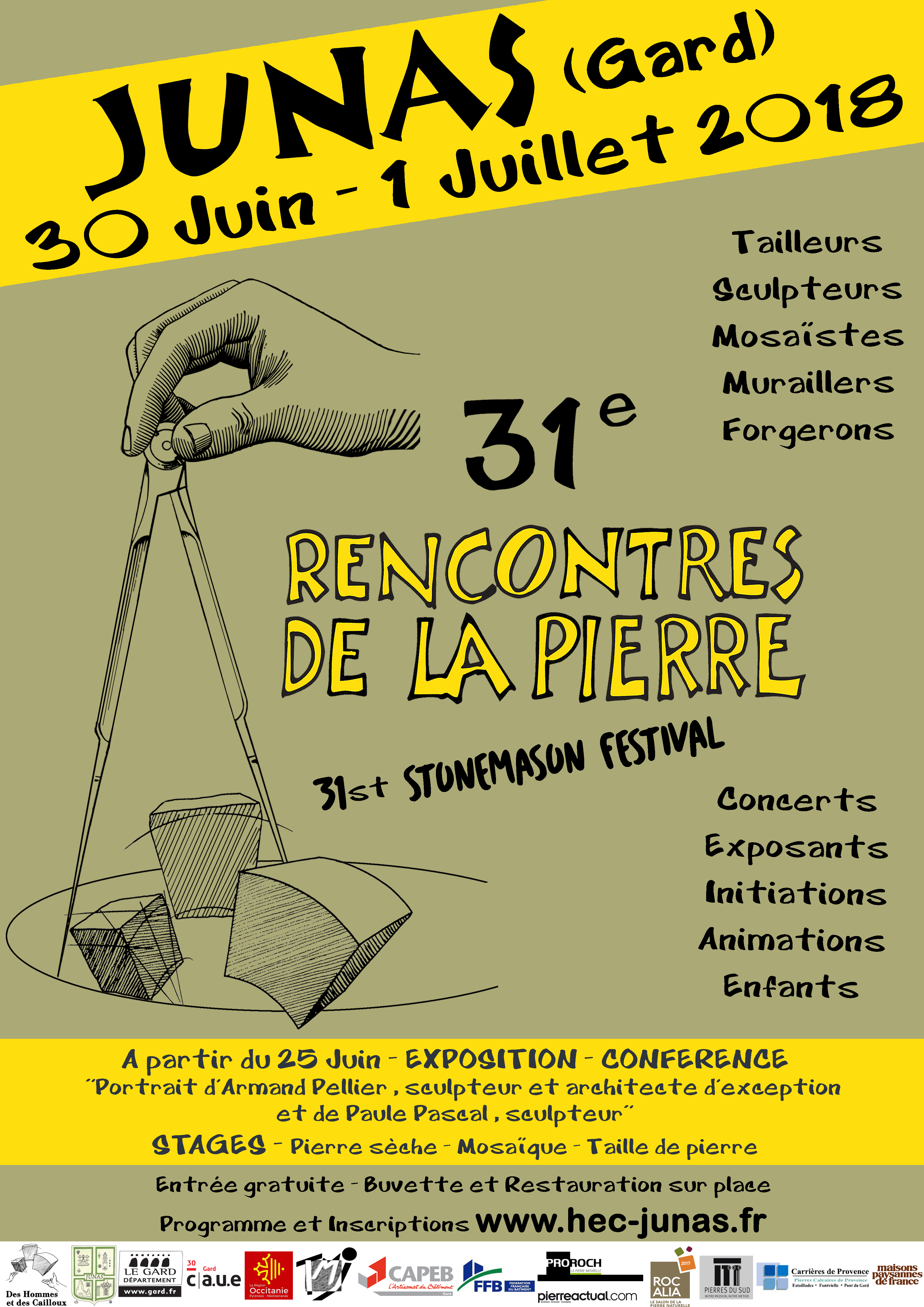 Atmosphere previous years: