Due to high fire risks, the Junas stonemason festival is cancelled.
Only the stonemason training session is maintained and will take place in the "salle polyvalente".

2022 : Stone mason festival in Junas will take place from August 22 till 27th
Click on the poster to go to the registration page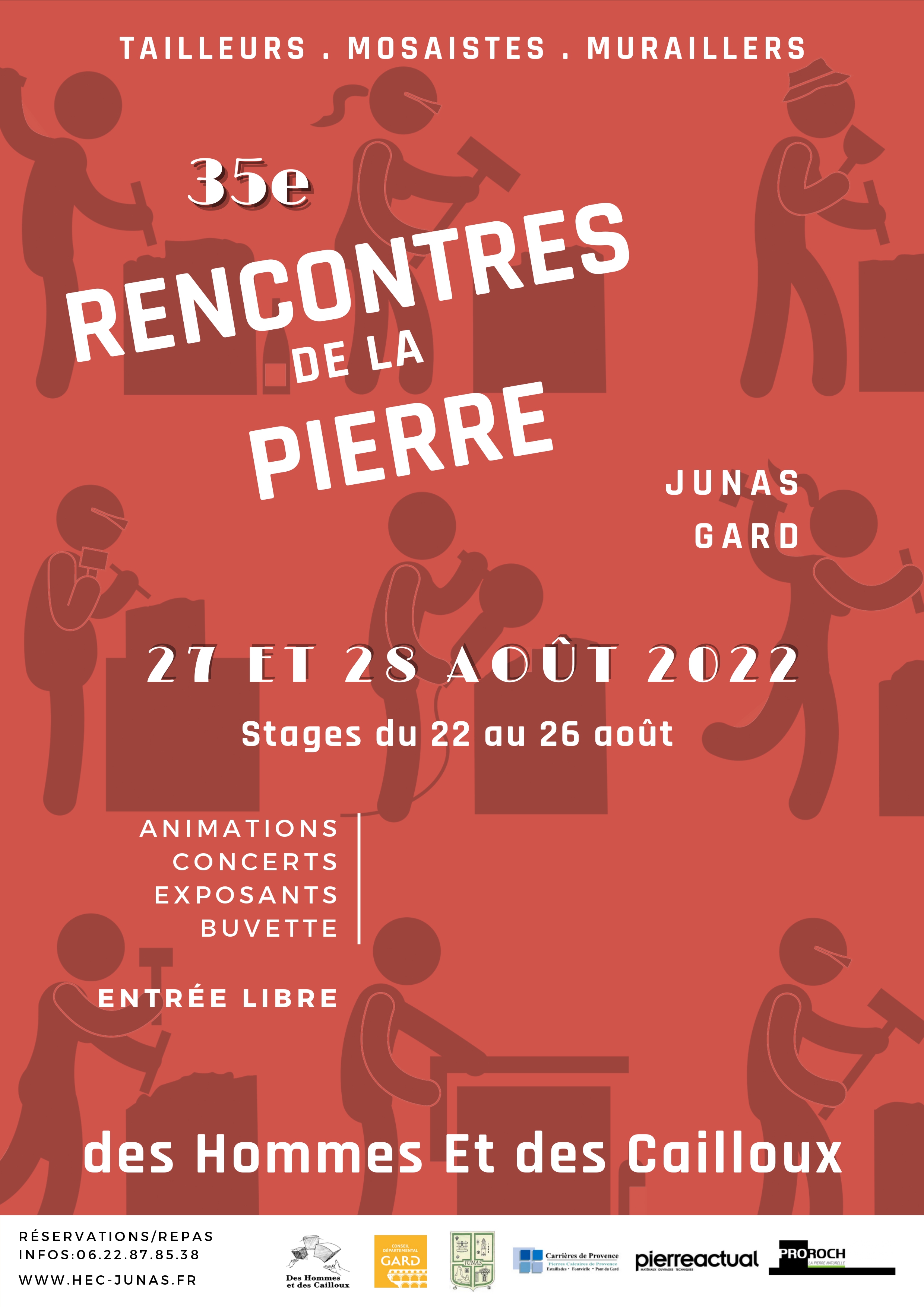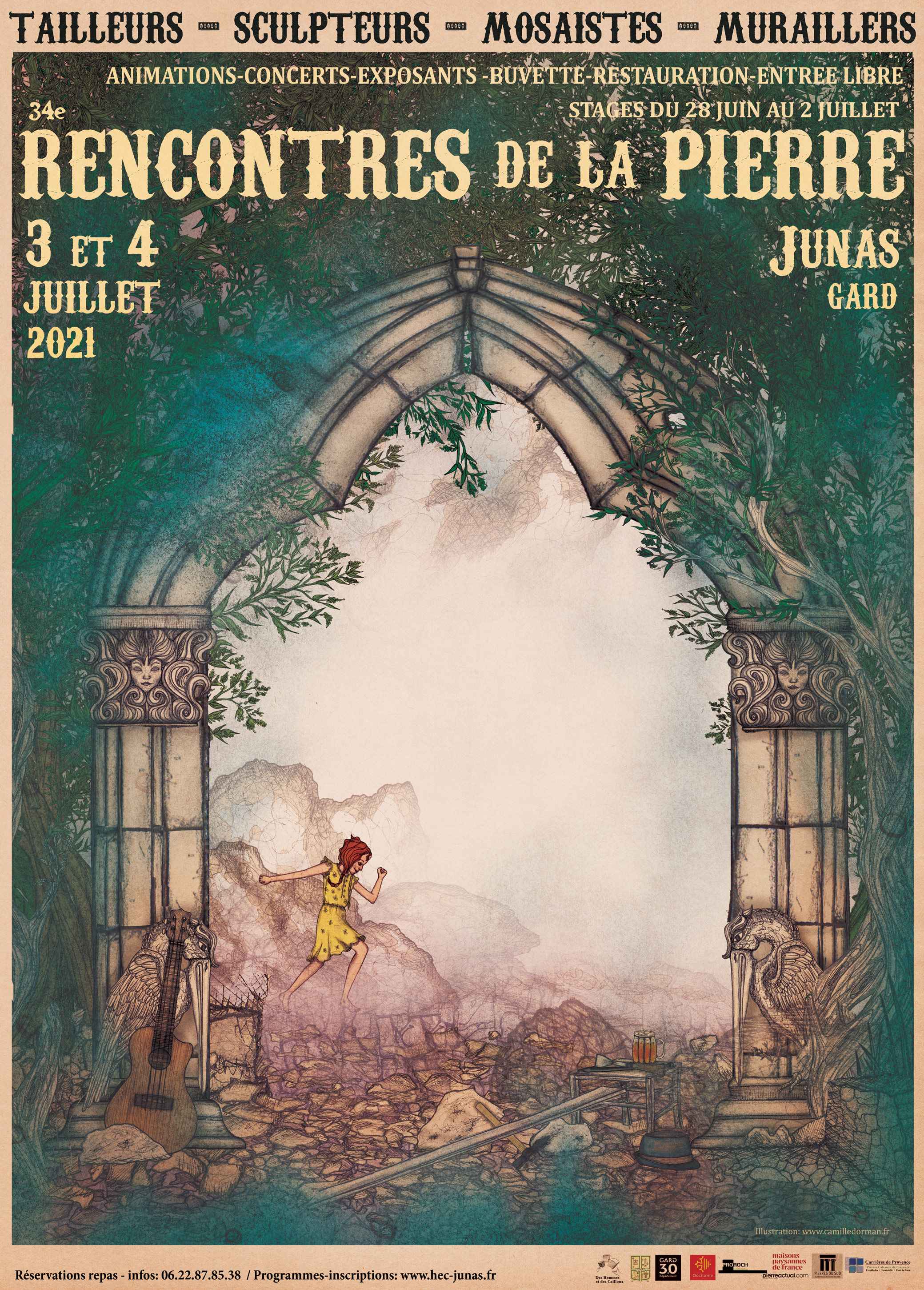 Created in november 2004 in Junas by a group of stonemasons and a fe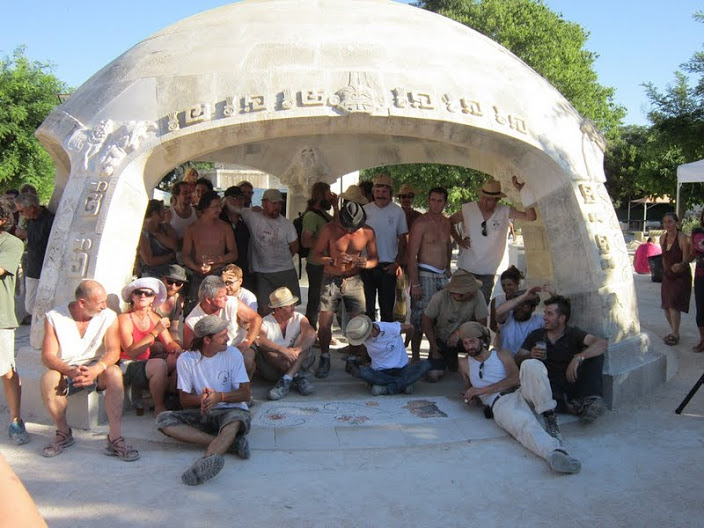 w passionated inhabitants of Junas, The association 'Des Hommes et des Cailloux' is a natural expansion of the 'Rencontres de la pierre' (stonemason festival) yearly festival which used to be organized by the 'Carrières du Bon Temps' association until then.
The scale of new large projects has required the creation of this new association. Soon the mosaic played an important part in the projects, as well as within the association.
The H & C association aims to design, organize and/or conduct collective works and stone buildings, with all the skills of the different building competencies necessary for the development of these projects.
The new association sets the teaching and transmission as its core objectives. The projects are intended to:
- Be the support of courses and seminars that will participate in both the training objective and knowledge transfer of the competencies, while contributing to the promotion of stonemasonery and other work skills toward the visitors.
- Encourage meetings, exchanges and knwoledge transfer between the participants
This spirit finds its climax during the Rencontres de la Pierre, an annual event taking place in the village of Junas. The work in progress is the support for different subjects that are built/carved in public by trainees and professionals.
Youtube movie on the kiosk building : https://youtu.be/cZuuJ_Cq9do